Lewis Philips is my pen name, and when I am not writing; family, friends, work colleagues and business clients call me Phil (Philip Lewis). I published my first short story – Past, Present, Future – in America in 2010. I followed up with the sequel – Image of the Past – self published in 2011 by my publishing company; Lewis Philips Signature Books. In 2012, I finished writing – New Amsterdam, New York, New Babylon Falls. And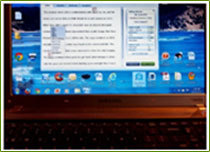 combined these stories into one book titled – I am the 0ne. I plan to promote this book throughout 2014. I have two more books rattling around in my head and when the time comes to put pen to paper, I will be using strategies revealed in my eBook – Write Fast and Finish an eBook in Ten Days. This book will teach you how to write fast, and give guidance on other aspects of writing that's easy to read. My guarantee is this. I believe anyone can write about what they want to express, and with the right tools described in this eBook will deliver perfect grammar within days.
My eBook library [ www.lewisphilipssignaturebooks.com ] promotes over 300 authors writing on diverse subjects that you might find of interest. If you download one of these books, request a FREE download of one of my books from - www.tenstepson.com/collection.
Download 2 eBooks from my library and email a request at -lewisphilips0123@gmail.com for a signed Paperback copy of my novel – I am the 0ne. [Postage FREE within Australia] This is my gift for you becoming a customer of Lewis Philips.
Get to know me through my eBooks, novel and follow me, if you wish, on Twitter @LewisPhilips1. I have a keen interest in photography, probably so, since I work in the calendar manufacturing industry. I find Twitter an avenue to record my daily photographs to share with my followers and link to my Facebook – Lewis Philips.
If there is one thing that I can pass on to you about writing, it's; ask for help, get expert advice, read books by successful authors, and listen to constructive criticism. Well, that's more than one piece of advice, but it will help you make your dreams for a successful future come true sooner.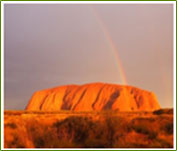 Don't wait! Follow your dreams and learn from this eBook, and browse my eBook library for a variety of titles. They will help you find your pot of gold at the end of the rainbow, sooner rather than later.
My gift today, for visiting my website is a FREE download of a recent photograph taken at Uluru on a trip across Australia in 6 days (5,500km). Watch the rock
If you like what you see and read, tell friends, if not request a refund. CLICK to Buy Now
Link: www.lewisphilips.com
Link: www.blog.lewisphilips.com
Email: lewisphilips0123@gmail.com